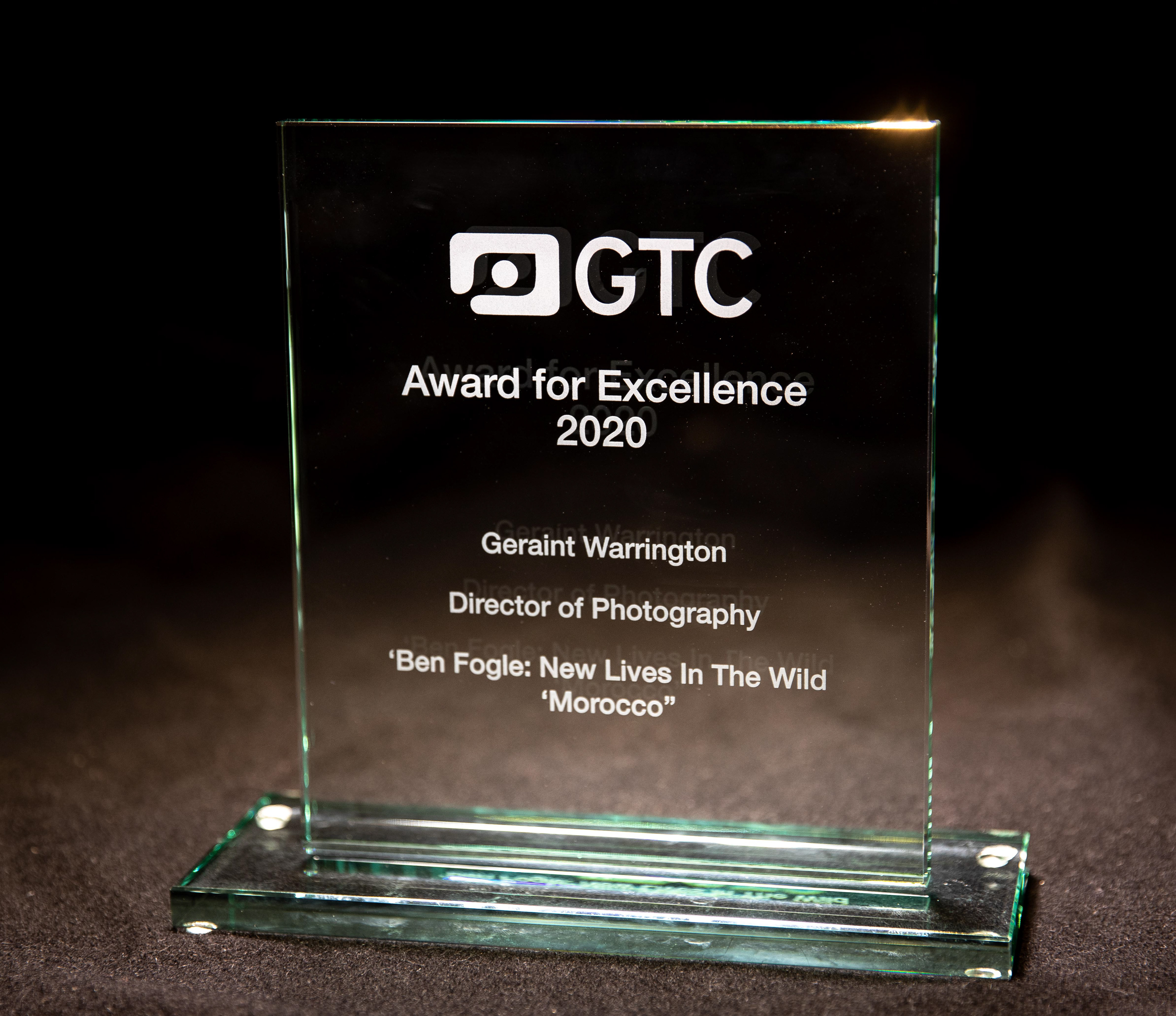 It was a great honour to receive this GTC (Guild of Television Camera Professionals) "Award for Excellence" for my work on Ben Fogle "New Lives in the Wild" Morocco. It's one of my favourite episodes that I've had the pleasure to film, not only an amazing story of Karen Hadcroft living in the Sahara desert but a truly beautiful location to film with an amazing crew. Big thanks to all the crew involved with making the programme and all at Renegade Pictures and Channel Five.
Second Camera: Jackson Wardle 
Production Coordinator: Georgia Thomason 
Production Manager: Ben Blakey 
Executive Producer: Natalie Wilkinson 
Here's some clips from the episode and the full awards.